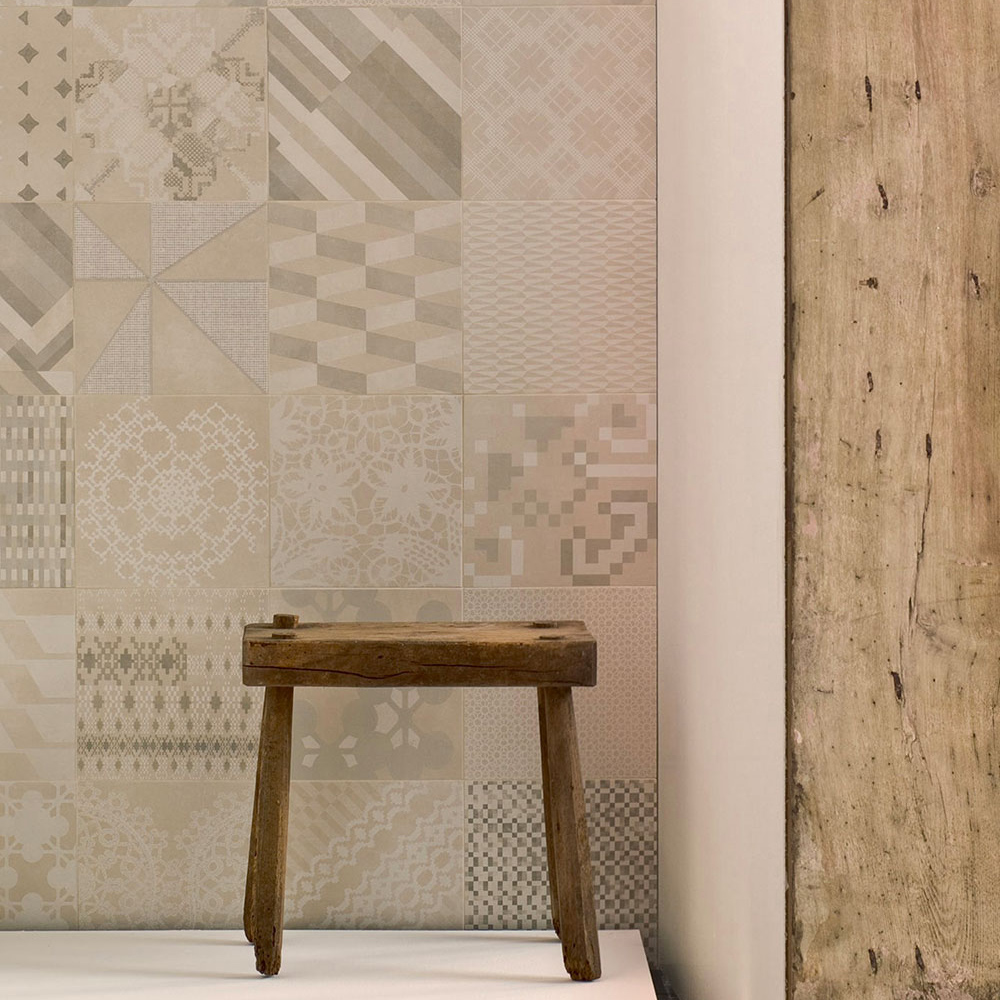 Model presented at B'bath
Azulej aims to re-evaluate the memory of ancient handmade majolica and hydraulic cement by experimenting with an innovative printing technique for mass distribution. This tradition - revisited in a contemporary way - is produced in series in the format 20×20 cm.
The composition echoes the characteristics of the patchwork technique: an innovative, deliberately random mix and match that combines abstract designs and unsaturated, neutral, barely consumed colors; colors that attach to the support material in a naturally irregular manner.